experiences
a return to self
Walk barefoot on our finely crushed white beach sand and slide into our warm turquoise Indian Ocean waters. Here lies Mabibi beach, with a World Heritage site protected ocean on one side and a canopied forest of ancient milkwoods on her other. Here we return to the open hearted wonder of childhood. Everywhere in nature there is movement in life; day to night, high tide to low tide. Embark each morning on our guided activities designed to nurture a deep sense of curiosity and wonder in you. Or just chill in the hammocks, castaway luxury.
"

a traveller with an open mind

grows richer with each journey, with each encounter, with each conversation"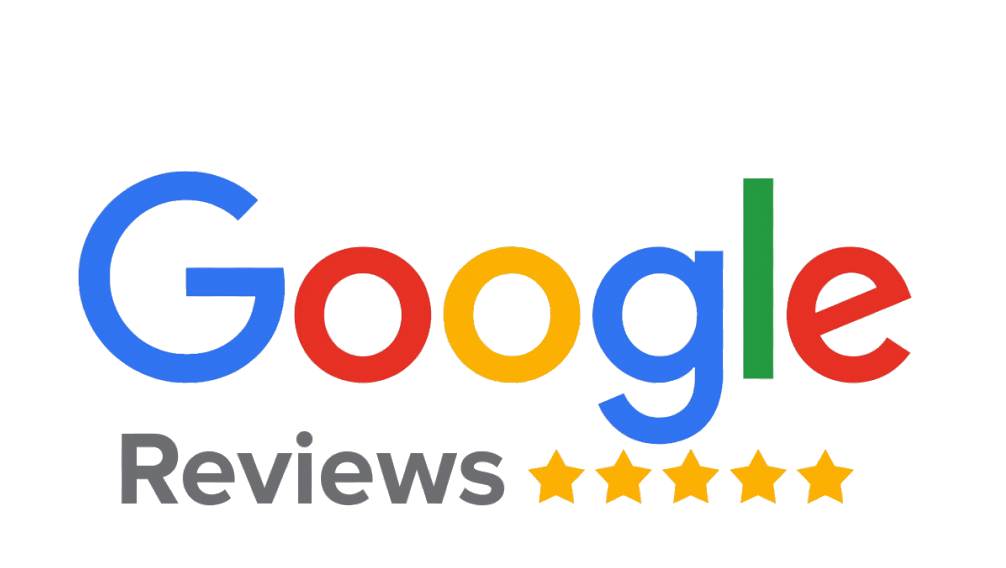 "You will not be disappointed" - 100% review
First off, the location is absolutely beautiful and pristine. Even the drive to the lodge through the coastal forest was just wonderful. Clean, unspoiled beach and forest as far as the eye could see! The rooms were so tastefully done - we had everything we needed, including privacy (rondawel 7), comfy beds and a beautiful forest view. And they blended in perfectly in the coastal forest. You can barely notice the chalets when looking at the whole lodge from the beach. You don't ever worry about the safety of your possessions thanks to the wonderful culture the local community has. There is a digital safe in the rooms in case but we didn't really use it after day 1. The food here is to die for. You will not be disappointed, even if you're a fussy eater. Nothing was ever too much trouble when we needed an ingredient omitted or added. Just great service all round. There was always something to do even on rainy days thanks to the multiple Scrabble sets in the communal lounge area, good enough internet for some casual browsing and a superb dive centre. There is an amazing shallow reef right on the beach (3 minutes walk)! All the reefs we went to were pristine with beautiful coral formations, and the staff were fun, yet professional and knowledgeable. The visibility is pretty much always great since there are no major rivers discharging dirty water into the sea nearby. Pity we didn't see many large marine game but still an experience to remember. Lake Sibaya during sunset was also breathtakingly beautiful and we even saw hippos in the distance. The guided turtle walks were pretty good even though we didn't see any turtles (this was end of December). We saw loggerhead turtles during the dive though. Saying goodbye was the hardest part. But thank you for the farewell padkos packages for the journey back home - that was a thoughtful touch. I'd say the only thing that was missing was beach umbrellas available to use/hire. And yes it's expensive (especially for us locals) but I'm coming again once I recover financially. Lastly, a big shoutout to all the staff - you were all amazing.
Tim tj
Review posted January 2022
"a perfect hide away!!" - 100% review
Awesome location
Awesome Service
Awesome food
Was a real break away and a perfect hide away!! Secluded and remote.
Yes, remote means there is a long beachy dirt road which requires a 4x4 and the internet is not great, but the point of a get away is to get away.
We stayed for 8 nights and really enjoyed each day.
Keith R
Stayed December 2022
"A hidden gem!" - 100% review
It was such a treat to stay at Thonga for 5 nights recently. A piece of paradise - miles of beautiful, sandy beach with incredible snorkelling and kite surfing. Our highlight was the ocean experience with Tristan and Bheki - spinner dolphins, humpback whales, swimming with bottlenose dolphins and snorkelling at a reef in the pristine, protected reserve was fantastic. The accommodation, food and service were all top notch and nothing was too much trouble for the wonderful team at Thonga. We'll be back!
Sarah M
Stayed September 2021
"This place for me is a little bit of paradise"
This was our second visit to this lodge and just as special and well managed. The meals were varied and superb just as before. We were lucky with the perfect weather for this time of year, and enjoyed all the various experiences they have to offer, including seeing the turtles. The guides and restaurant staff all went out of their way to give us the best experiences. This place for me is a little bit of paradise.
Explorer27368315301
November 2021
"MEMORABLE AND SPECIAL"
Excellent service, lovely cuisine, a great local wine selection, and well appointed en-suite accommodation exactly as advertised, all right next to a pristine and remote beach.
We have not seen Milky Way galaxy that bright in some time. To David and all of his team, thank you for making our stay so memorable and special. We had a lovely relaxing time. The snorkeling so close by was just amazing. Better than what we have seen at the Great Barrier reef in AUS.
ZAWCape
Cape Town Stayed April 2021
"The best small hotel/lodge we have been to in Southern Africa"
The best small hotel/lodge we have been to in Southern Africa. The best hotel food in Southern Africa, superb friendly, helpful, knowledgable staff. This has been achieved without much of a footprint on the natural environment. The absence of televison and mobile phone reception is a blessing, as the wifi service is good and there is still some form of communication.
Richard H
Richards Bay, South Africa
Stayed December 2020
"100% rating"
Thonga Beach Lodge has managed to create an ideal atmosphere. Relaxed, family orientated but still a complete spoil. Food is delicious, rooms are stylish and staff are friendly. It's position is on an amazing stretch of coastline and if snorkelling or diving is not your thing, then you can just relax on the sundeck with a G&T, watch the whales and soak up the sun. Need to destress? Visit Thonga!!!
Andrew & Tanya
South Africa,
Stayed September 2020
"This is our 4th visit to Thonga."
This is our 4th visit to Thonga. there is no where in SA where you literally live on the beach. we go there to dive, but even though the conditions were not good we had a fabulous time. The stall under the guidance and management of Ondine are incredible. Mark and Tristan were professional and felt safe in their company. Food by Promise and the team was amazing
baren
South Africa,
Stayed May 2021
"Perfect Romantic Getaway"
Thonga Beach Lodge is the perfect romantic getaway. The lodge is set in a forest next to the beach. Birds, butterflies, samango monkeys, whales and crabs all at the same time! You would never say there are any other people at the lodge when you get to the beach- open and quiet, it feels as if it is only you.
So many activities to choose from, the rooms are very private, comfortable and immaculate. Your every need seen to.
The staff members are very friendly, helpful and considerate.
The food is excellent- and healthy.
We will definitely be back and will most definitely explore the other Isibindi Lodges as well.
Excellent experience.
ilse080
South Africa, Stayed May 2021
"A piece of Paradise"
We loved absolutely everything about Thonga; from the remoteness, the off road path that led us to the lodge, the interior design and every single detail throughout the lodge and the rooms, the pristine beach, the super friendly and accommodating staff, and to top it all off, one of the best scuba diving experiences we have had the privilege to experience. Thanks to covid and international travel restrictions, we were able to experience a part of South Africa that we hadn't known, and have absolutely fallen in love. Thank you Thonga for the best family getaway!!!
Lisalorrainev
Stellenbosch, South Africa, Stayed April 2021
"Thonga Magic"
Thonga offers the most beautiful beach walks, delicious meals and just an amazing relaxing, quiet, holiday. Every need is met with a lovely forest walk, a trip to watch the sun setting and a relaxing spa. This is the most stress-free holiday to enjoy with excellent value for money.
The Lumleys
Johannesburg,Stayed October 2020
"5 days of bliss"
We stayed for 5 days at Thonga Beach Lodge. It was absolute bliss. It was acomplete switch off from all electronics (no cellphone reception and no TV, only wifi in the main area). We went for 2 fantastic dives on their secluded reefs, the food was phenomenal and the service was excellent. I would definitely recommend Thonga for a romantic getaway. It is a hidden gem!
CamillaDuToit
"What a superb destination"
What a superb destination. Although we would like to keep this pristine lodge a secret, we feel that would be unfair to travellers looking for a "wilderness" experience on the beach. We are never disappointed when we return to Thonga Beach Lodge. As always the staff were so friendly and helpful - my children have come to look forward to seeing "their friends" again. We love the endless coastal and forest activities and there is always a rush to the dining area to see what culinary delight awaits us. I would highly recommend Thonga to family guests and we can't wait to go back again.
Pollock family
We will come back again and again and again........
After 2019 we came back for 2 days and enjoyed our stay again very much. From the first second on as driving down the steep hill we felt completely like coming home. Thonga is a paradise. And we will come again and again and again ....
ewalch782541
South Africa
Stayed August 2021
"An Exceptional Lodge In A Breathtaking Location"
We stayed five nights at Thonga Beach Lodge and enjoyed the experience immensely. The location on a 'wilderness' beach is quite simply stunning, with the lodge built into the dunes behind so that it is virtually invisible. Our cottage (number 4) was beautifully appointed and provided an excluded and very restful experience - the huge and very comfortable bed, large shower room and vanity area were all thoughtfully designed for maximum comfort.
The standard of food was exceptional (all meals plus afternoon tea are included), with a very wide choice of dishes. Table service is highly efficient and friendly. Staff at the lodge, many of whom come from the local community were, without exception, extremely friendly and very efficient - some of the best staff we have ever encountered and comparable with the best luxury hotels we have stayed in in the far east.
There is a wide range of activities to do, most of which are included. Scuba diving and the Ocean Experience are charged extra - these two activities involve a beach launch of the boat into the surf and a return beach landing that are both exciting and hair raising if one hasn't done it before.
All in all Thonga Beach Lodge exceeded our expectations in every respect. If you're looking for a unique place to spend a few days in stunning surroundings then we highly recommend it.
Jerem N
London, United Kingdom,
Stayed September 2019