Especially for our German speaking guests – we would like to thank Peter Wick on his guest review of one of South Africa's most pristine wilderness beach lodges… Thonga Beach!
Von Safaris kann man fast nicht genug kriegen – auch Maxime und Nicolas sind unersättlich… – aber alles hat ein Ende nur die Wurst hat zwei und unser Abschied von der wunderbaren Thanda Safari Lodge ist unvermeidbar.
Mit den so vielversprechenden Bildern der Thonga Beach Lodge im Kopf machten wir uns auf die kurze Reise durch die Wetlands und entlang des grössten Süsswassersees von Südafrika "Lake Sibaya"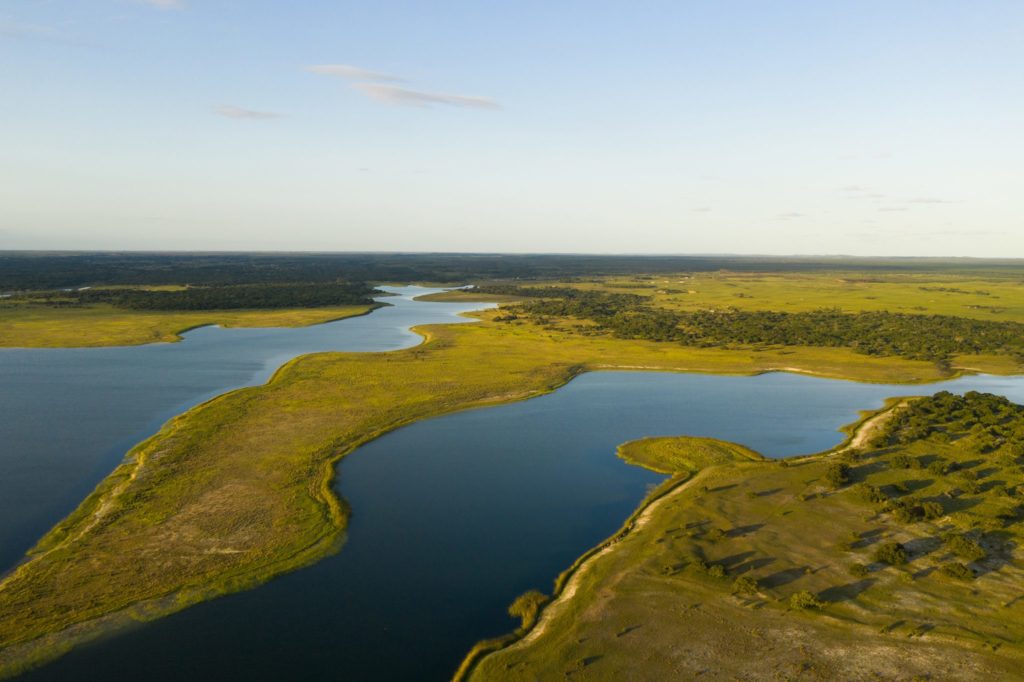 Die Lodge an einem einsamen Strand ist nur per 4×4-Vehikel selbstfahrend zu erreichen und mutig nahmen wir den zunehmend holprigen, sandigen und zuweilen von vielen grösseren Wasserlachen gesäten Weg unter die Räder. Die abenteuerliche Fahrt zur Lodge mündete in einem wilden Aufschrei und heftigen Protesten. Zu steil schien für die Beisassen der "Abstieg" Richtung Strand. Auf dieser Steilrampe bot sich uns das erste mal der gewaltige Blick auf die traumhafte Bucht.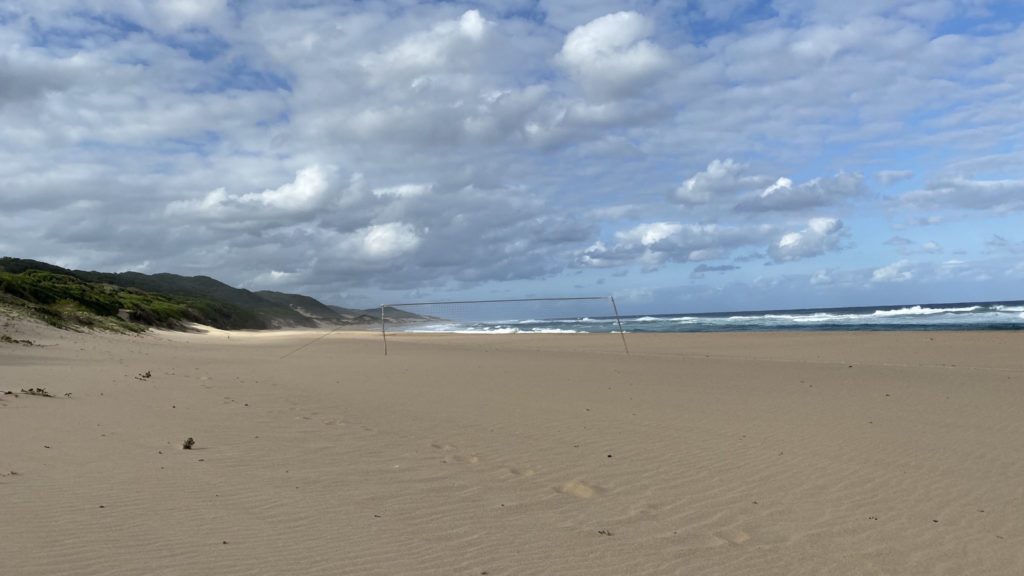 In der Lodge angekommen war die herausfordernde Fahrt vergessen! Bei der Führung verschlug es uns ob dem Blick vom Sonnendeck auf die menschenleere und weitläufige, wild romantische Bucht endgültig die Sprache (und das will bei Vivien, Nicolas und Maxime etwas heissen ;-)). Die in gemütlichem – nachhaltigen und trotzdem komfortablem Holzstil erbauten Bungalows rundeten den ersten super positiven Eindruck der Thonga Beach Lodge ab.
Vater Wick konnte – wie die beiden Jungs – dem brachial brandenden Indischen Ozean nicht mehr widerstehen und alle drei stürzten sich in die meterhohen Wellen. Mit der gebotenen Vorsicht ein wunderbarer Badespass. Der Turtlewalk war dunkel und leider ohne Sichtung der einzigartigen, an dieser Küste zu tausenden Schildkröten-Eier. Nach dem Essen verzogen sich alt und jung in ihre Holzhütten (positiv gemeint) und fielen unter der angenehmen einschläfernden tonalen Wirkung der Brandung in selige Träume.
Please see the original write up here: https://www.reisewelten.ch/traumhafter-abstecher-an-die-thonga-beach/