Cake Ingredients:
1 tablespoon baking powder
60 ml cocoa powder
300g cake flour
440g castor sugar
1 teaspoon instant coffee
1 cup milk
4 eggs
1 teaspoon vanilla essence
250g butter
Cube the butter and melt in a small saucepan over low heat, remove from the heat and cool
Sieve the flour, baking powder, cocoa & coffee into a bowl, then add the castor sugar
Mix the eggs, vanilla essence and milk lightly together in another bowl with a whisk
Add the wet ingredients to the dry ingredients and beat for 2 minutes with an egg beater
Add the melted butter and mix till just combined
Pour into a 24cm springform tin that has been sprayed with baking spray
Bake at 175 to 180 degrees for 50 min to 1 hour, depending on your oven. Test at 50 minutes with a cake tester inserted into the cake. When it comes out clean the cake is cooked.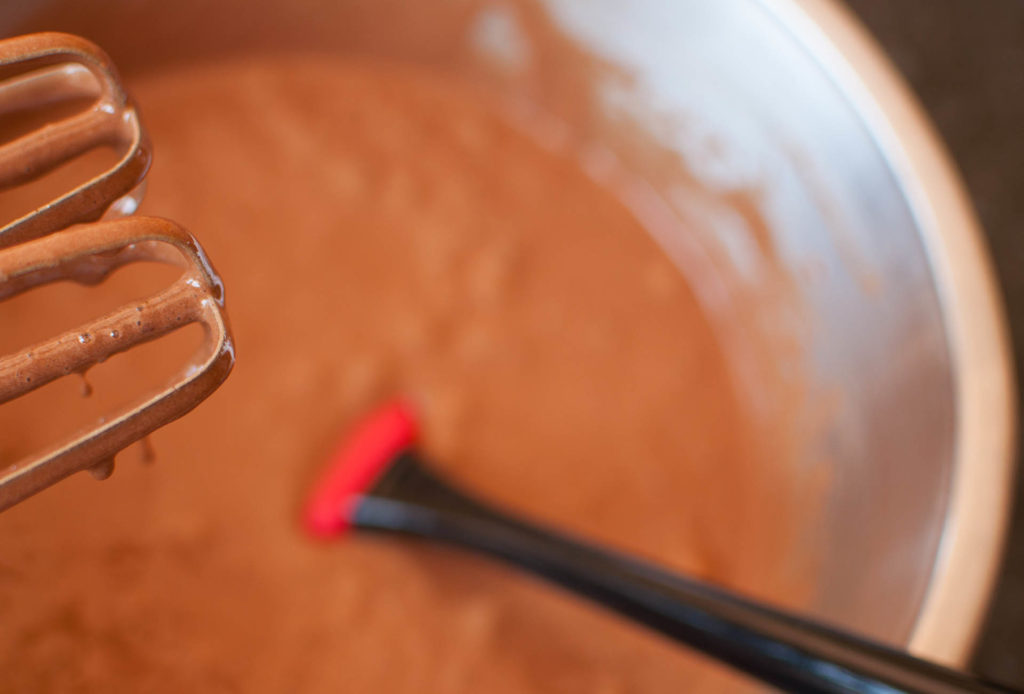 Chocolate Ganache
300g chocolate chips, We use callebaut 54%, Bourneville is a good substitute
200ml fresh cream
100g butter – cut into small cubes
100g Hazelnuts
Over a double boiler melt the cream and chocolate till just melted, remove from the heat
Add the cubed butter, whisk in the butter till combined and shiny
Let the ganache cool till thickened and spreadable, can take up to a few hours if it is a warm day. Place in the refrigerator for a short period if needed to thicken up slightly
Roast the hazelnuts for 10 minutes at 180 degrees, once cooled rub the skins off, remove the skins and chop roughly. Add the chopped hazelnuts to 1 cup of the ganache. This will fill the inside of the cake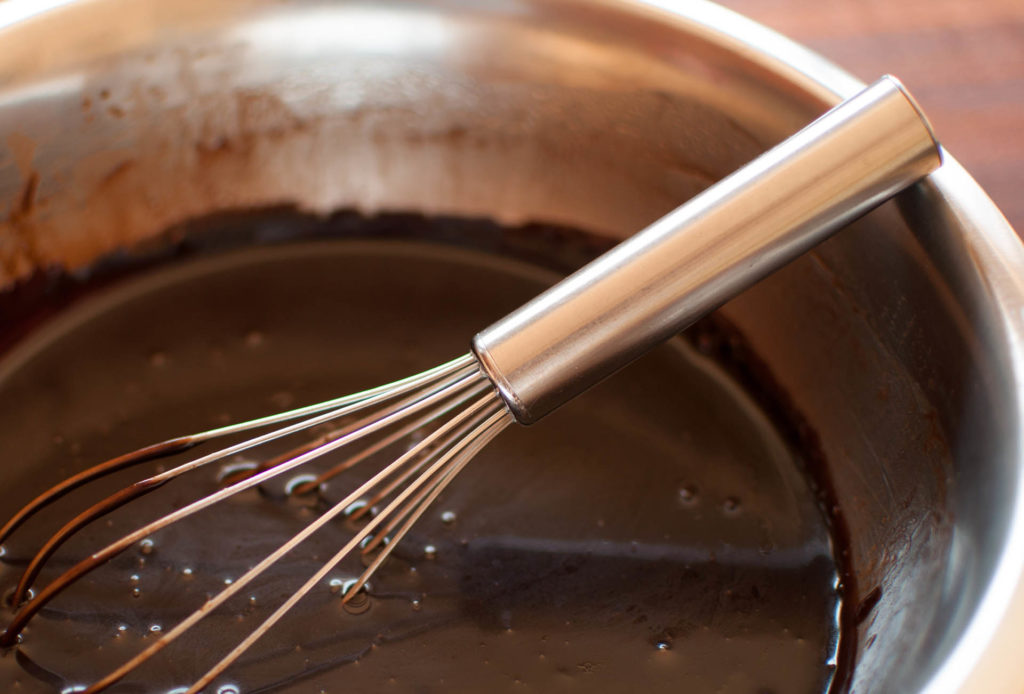 To assemble the cake – once the cake has cooled, remove from the tin and slice in half. Place one layer on a cake stand and spread the nut and ganache mixture on this first layer, place another layer of the cake on top of this to sandwich the nut layer and spread the remaining ganache all over the cake to completely cover